Teen Skill Starter Totes!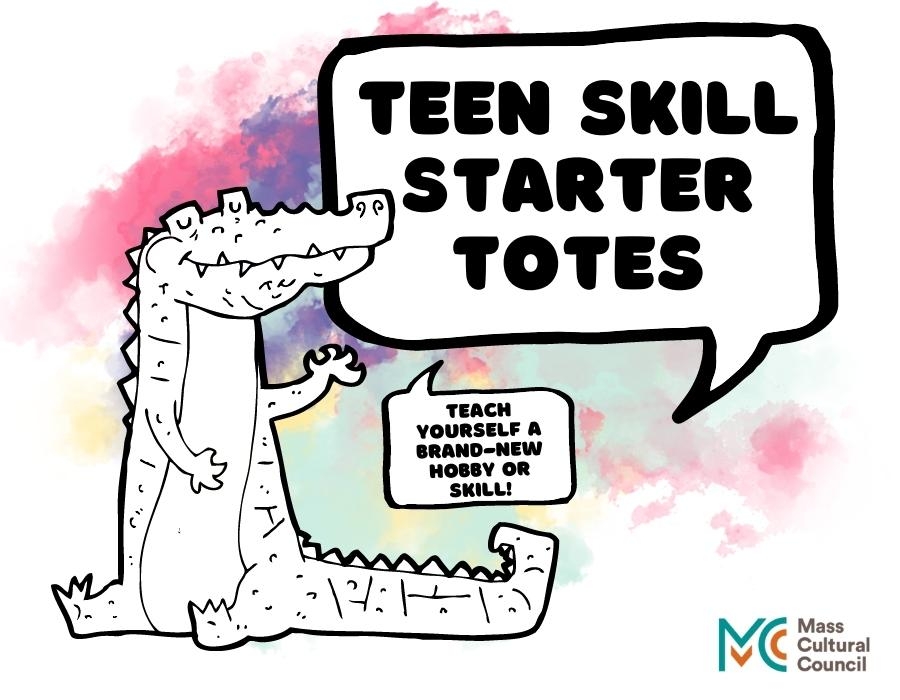 Kits are designed especially for youth ages 12 -18.
The Teen Space is excited to introduce Teen Skill Starter Totes. The brand-new totes are filled with books and gear to help get teens started learning a new creative and productive skill - all for free! Kits are designed especially for youth ages 12 - 18. With arts, crafts, music, role playing games, coding, and more, there is something for everyone.

Teens can try out something they have been curious about without having to worry about money. No need to commit to buying pricey equipment – the library has it covered. Each kit comes with books and basic equipment needed to get started, such as a mini sewing machine, drawing mannequin, yoga dice, and tripod. There are also curated lists of links and resources to help further explore the topic. Everything comes packaged up in an easy to carry tote bag.

Skills available to try include: Knitting, Crocheting, Sewing, Electronics & Coding, Ukulele, Drumming, Lego Animation, Birding, Dungeons & Dragons, Mindfulness, Writing, and Drawing.

The totes can be borrowed one at a time from the Teen Space for up to three weeks. To borrow a kit, teens must present a physical C/W MARS card in their name. Library cards must be in good standing with no overdue items or unpaid fines. Don't have a card? Stop by the library with a parent or guardian to fill out a quick form and sign up for free.

These new kits are generously funded by a grant from the Athol Cultural Council, a local agency which is supported by the Mass Cultural Council, a state agency. Find out more information about these kits and other teen programs at athollibrary.org/teens.