Get Your Brick On! LEGO Play for Grown-Ups
September 19 @ 6:30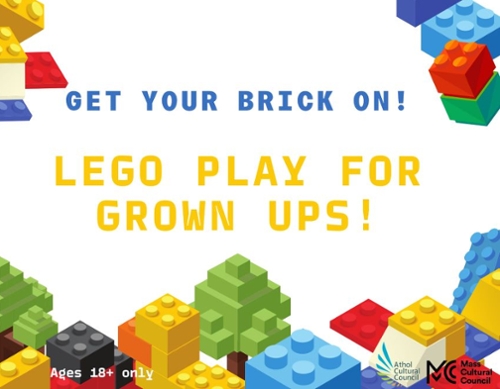 Join us for an evening of LEGO fun - for grown-ups only!

Whether you're a seasoned AFOL, (Adult Fan of LEGO), or just getting started, you are welcome. We'll have fun challenges to get you building (or you can make whatever you like), light refreshments, and lots of LEGO!

Bring friends or come by yourself - We hope folks who attend will chat and share ideas. Attend as many or as few sessions as you like.

This series is supported in part by a grant from the Athol Cultural Council, a local agency which is supported by the Massachusetts Cultural Council, a state agency.

Please register, as space is limited.
Posted: to Athol Library News on Wed, Sep 6, 2023
Updated: Wed, Sep 20, 2023