Booked For Lunch
Fourth Monday of each month at noon - Next Meeting: October 25 at Noon
Booked for Lunch is ready for fall and
The Gifted School
is the standout winner of our October "dramedy" survey! Nearly half of you who voted chose this 2019 satirical comedy from Bruce Holsinger.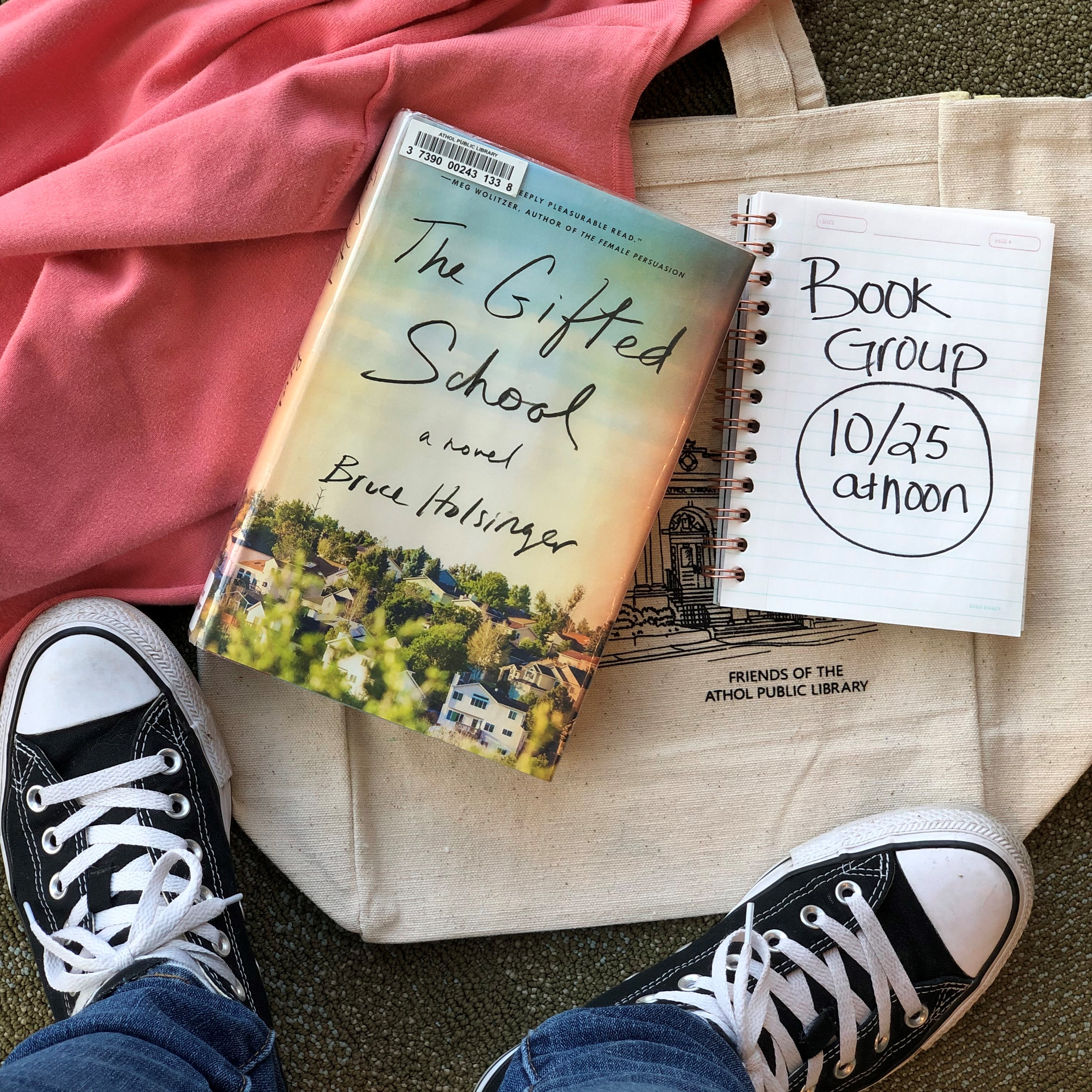 Monday, October 25 at noon either in person at the library or on line via Zoom for a thought provoking discussion of this novel that author J. Courtney Sullivan calls, "Wise and addictive, a suspenseful, laugh-out-loud page-turner and an incisive inspection of privilege, race and class."
Copies of the book are available now at the adult circulation desk. Digital editions are also available for download on Libby or Overdrive. Registration is not required, but strongly encouraged! Drop-ins are welcome as space allows. Register online, or email Robin at
Rbrzozowski@cwmars.org
.
Register Here:
https://forms.gle/x9jQoaTG1gFfvLPw7
Free, friendly, and open to everyone, the monthly get-togethers are the perfect opportunity to take a break and talk about books with other reading enthusiasts.
Library Technician Robin Brzozowski, has been leading the discussions for several years, selecting diverse titles ranging from best sellers to local authors, classic works, and occasional non-fiction titles.
The group was launched in 2008 by former library Director Debra Blanchard and continues to offer intelligent, lively, thought provoking conversations in a relaxed and welcoming atmosphere.