Pumpkin Contest Winner!
Thank you so much to all the artists who entered our pumpkin decorating contest! The pumpkins were such a hit that we had a total of 160 votes! Zachary's "Stitch" pumpkin got the most votes, with "Toothless" by Aiden and "Cartoon Cat" by Liam tying for second.
Zachary has won a gift card to the Red Apple Farm in Phillipston and all participants will receive a custom badge in acknowledgment of their art.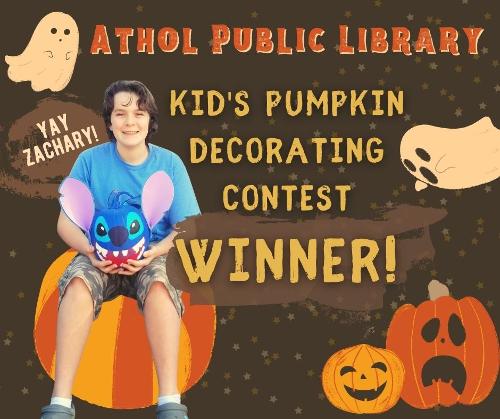 Posted: to Athol Library News on Tue, Nov 3, 2020
Updated: Wed, Nov 4, 2020