Feel Good February!
All age activities and events throughout the month of February!
The staff at the Athol Public Library are always looking for ways to help the community and know how important even the little things can be. Welcome to Feel Good February - a whole month of doing, thinking, being, and sharing good.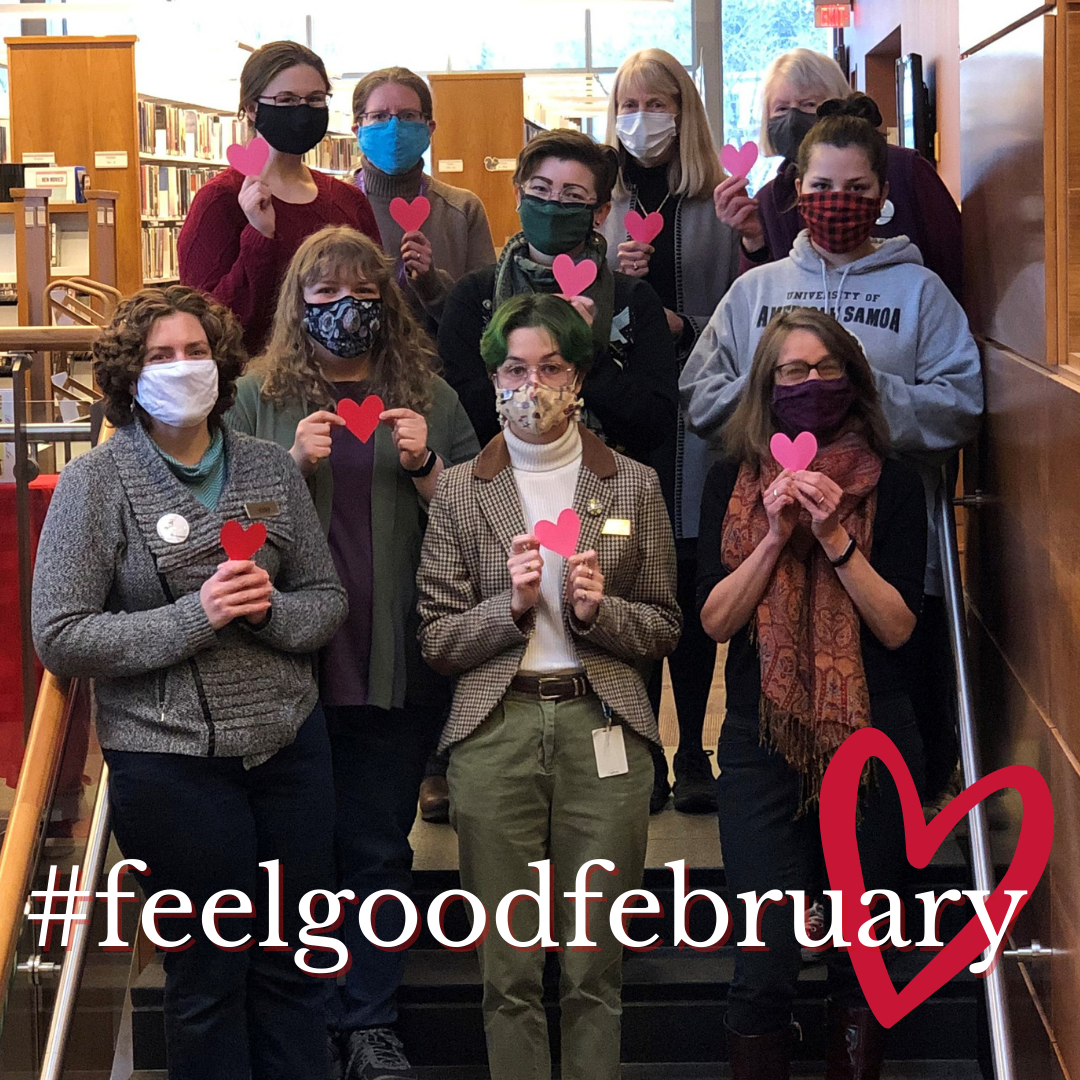 A 2019 study revealed that performing acts of kindness – even to strangers – boosts happiness and well-being. According to the Mental Health Foundation, helping others is actually beneficial for your own mental health and well-being. Altruism can reduce stress, improve your emotional state, and even benefit your physical health. Less stress means you feel good, when you feel good, you do good, and when you do good, you feel happier. It's time we all feel a little happier, and the library staff has put together several feel good activities and programs for all ages.
Feel Good February Game Board: This bingo style game board features 36 acts of kindness. After completing a good deed check off or color in its box on the game board. To earn a "library heart" and an entry in a weekly raffle, complete a row of good deeds and bring the game board to the library. Feel Good "Bingo" is open to all ages. Download the game board from the library's website or stop by and pick one up.
Make a Kindness Card: Share a smile by making a Kindness Card for someone you don't know. Make one (or several) using materials you have at home. Don't have the supplies? Pick up a materials kit at the library. A great activity for all ages, Kindness Cards are like Valentines for a stranger! Drop cards off at the library anytime during February and the staff will distribute them throughout the community.
Family Activity Packs: This boredom buster is sure to bring smiles and good cheer. Designed for families with both kids and teens in mind, the Family Activity Pack is perfect to enjoy over a vacation or lazy weekend. Each kit comes with a puzzle, a movie and popcorn, a book to read together, an activity book, and other goodies to share as a family. The books, puzzles, and DVDs are library items that need to be returned, but any other items are yours to keep! Request a kit using the google form on the library website.
Friends Book Giveaway: The Friends of the Athol Public Library will treat everyone who visits the library in February to 2 free books from their Book Sale Room. Pick up a voucher at any of the circulation desks. Vouchers can be redeemed throughout February and March.
The library staff loves to hear from their patrons! Find, follow and tag them on social media @athollibrary and use #FeelGoodFebruary to tell them about your acts of kindness! The library is located at 568 Main St. in Athol and is open Monday - Thursday from 9:30am - 6:00pm. Visit them online at athollibrary.org or call 978-249-9515.
Posted: to Athol Library News on Fri, Jan 29, 2021
Updated: Mon, Feb 1, 2021