Kindness Cards!
Help the library spread kindness and joy in our community by creating a card for a stranger!
Open to all ages for the entire month of February! This event is free and open to the public!
How it works:
Pick up a kit from the library or use materials you have at home
Keep your message general - remember you don't know to whom your card will go
Return your card(s) to the library during the month of February
Starting February 16th, the library will distribute cards anonymously
Click the image below for further instructions and examples.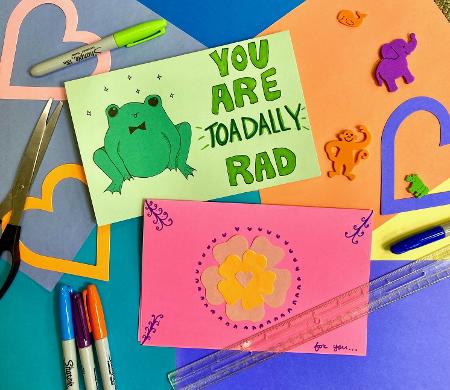 Posted: to Athol Library News on Tue, Feb 2, 2021
Updated: Wed, Feb 3, 2021