What Are You Reading This Summer?
Mark your calendar now for August 23, 2021.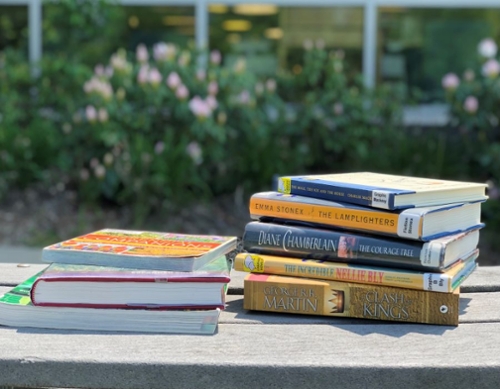 Are you ready to get lost in a stack of books this summer? Looking forward to devouring the latest beach reads? Maybe you're (finally!) going to get caught up on the classics? No matter what you're reading, talking about books is always great fun. You know that feeling, when you finish a delicious book that you just have to tell someone about?? We've got the perfect place to share your favorite summer recommendations. Join Robin B. and other reading enthusiasts this August for the annual Booked for Lunch "What have you been reading?" round table.

We won't be meeting in June or July, but mark your calendar now for August 23 and start keeping track of all your reads (you can even use the Beanstack app)! We'll get together for an hour of exciting conversation revealing the hits, the misses and the couldn't - even - finish of our summer reading. This event is an awesome way to gather recommendations and a great introduction to the Booked for Lunch discussion group.

We'll be sharing more information about both of our adult book groups later on. In the meantime – be sure to come see us regularly and stay stocked up on summer reading!
Posted: to Athol Library News on Wed, Jun 2, 2021
Updated: Thu, Jun 3, 2021