Introducing Boredom Buster Bags
Brand New Activity Bundles for Teens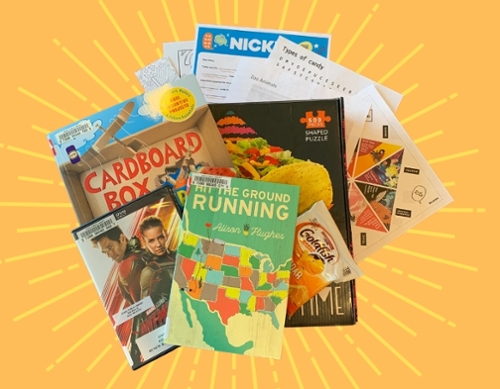 Looking for something to do during school vacation or on a lazy weekend? The library has you covered!
Use our
Google form
to request our new Boredom Buster Bags from the Athol Public Library. Each kit comes with a puzzle, a movie, a snack, a book to read, an activity book, and activity sheets. We'll ask you a few quick questions so we can pick out items just for you.
These kits are available to all teens in grades 6 -12 and can be requested once per month, per teen. We will contact you when your bag is ready. Please note that it may take a few days to assemble your kit. Once ready, kits can be picked up at the adult circulation desk Monday through Thursday from 9:30am - 6:00pm.
Request your first Boredom Buster Bag.
Posted: to Athol Library News on Mon, Jun 21, 2021
Updated: Tue, Jun 22, 2021