Teen Graphic Novel Book Club
Monday, June 28 from 3:30pm – 4:30pm. Registration is not necessary.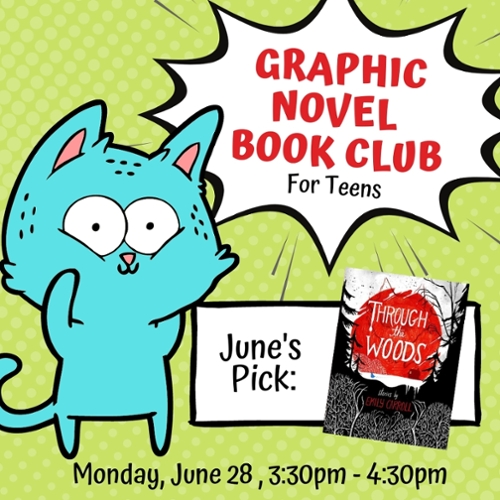 You are invited to the library's first ever graphic novel book club! Pick up a copy of the book in the Teen Space then join us for discussion, activities, and more. For our first meeting, June 28, we'll be reading Emily Carroll's Through the Woods. A collection of five spine-tingling short stories with "eerie illustrations—popping with bold color on black, glossy pages—that masterfully build terrifying tension and a keep-the-lights-on atmosphere (Booklist Reviews.)"

This event is a part of our summer reading program. Tails and Tales is sponsored by the Athol Public Library, the Massachusetts Library System, the Boston Bruins & the Boston Pride hockey teams, the Massachusetts Board of Library Commissioners, Valuing Our Children, and the Friends of the Athol Public Library.
Posted: to Athol Library News on Tue, Jun 22, 2021
Updated: Wed, Jun 23, 2021