Graphic Novel Book Club for Teens!
Monday, July 26th at 3:30 p.m.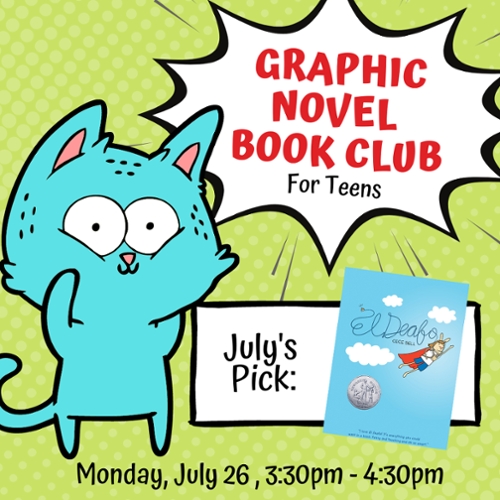 Monday, July 26
3:30pm – 4:30pm

You are invited to the library's graphic novel book club! Pick up a copy of the book in the Teen Space then join us for discussion, activities, and more. Our next meeting we will be reading CeCe Bell's "El Deafo." Bell recounts her experiences with hearing loss at a young age, including using a bulky hearing aid, learning how to lip read, and determining her "superpower."


This event is a part of our summer reading program. Tails and Tales is sponsored by the Athol Public Library, the Massachusetts Library System, the Boston Bruins & the Boston Pride hockey teams, the Massachusetts Board of Library Commissioners, Valuing Our Children, and the Friends of the Athol Public Library.
Posted: to Athol Library News on Tue, Jul 13, 2021
Updated: Tue, Jul 20, 2021