Teen Movie: The Princess Bride!
Friday, September 17 at 3:30 pm in the Teen Space.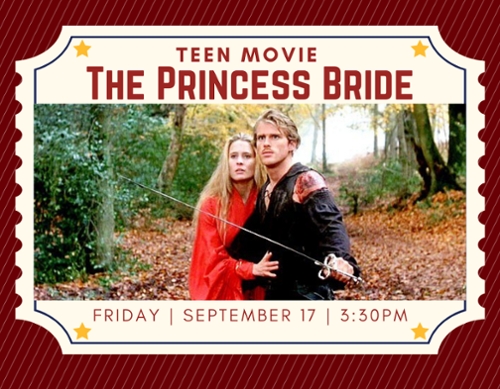 Join us on Friday, September 17, at 3:30 pm for a free teen movie showing. We'll be watching the 1987 cult classic The Princess Bride, in the Teen Space. The showing is free and open to all teens in grades 6 - 12. Face masks are highly recommended.

Drop-ins welcome. No need to register.
Posted: to Athol Library News on Fri, Sep 10, 2021
Updated: Mon, Sep 13, 2021