Gift Making Bundles!
Starting November 29, 2021!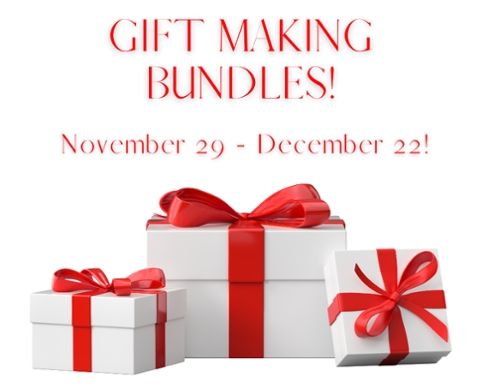 Handmade = made with love. Our Gift Making Bundles are filled with books on projects to make and give this holiday season.

They include up to three books based on your chosen theme. Whether it's knitting, paper crafts, or jewelry – things made of polymer clay, wood, or recycled materials - this bundle offers something for everyone. We can even surprise you if you're not sure what you want to make!

You won't know exactly what books you are getting until you pick them up. Not a fan of one of the items in your bundle? No worries, you can return any whenever you are ready.

Just fill out a quick Google form to request what you would like. Simply go to athollibrary.org to access the form at any time from the Gift Making Bundles Banner at the top of our web page.
Posted: to Athol Library News on Wed, Nov 17, 2021
Updated: Tue, Nov 30, 2021