Read the Newspaper at Your Library!
Print and online editions available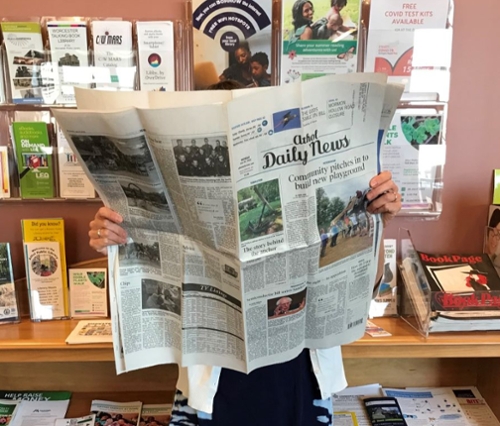 Did you know that the Athol Public Library subscribes to local and major regional newspapers? We receive the Athol Daily News, Boston Globe, Gardner News, Greenfield Recorder, and Wall Street Journal daily, and the New York Times and Worcester Telegram on Sundays. You can read all of these in print in air-conditioned splendor in our spacious Carnegie reading room.

Prefer to read your newspapers online? Your Athol Library card grants you access to articles from the Boston Globe and New York Times. Visit www.athollibrary.org, scroll to the bottom and select NewspaperArchives and Research Databases to get started.
Posted: to Athol Library News on Tue, Aug 16, 2022
Updated: Tue, Aug 23, 2022