Banned Book BINGO
Monday, September 19 from 4:00 - 5:00 pm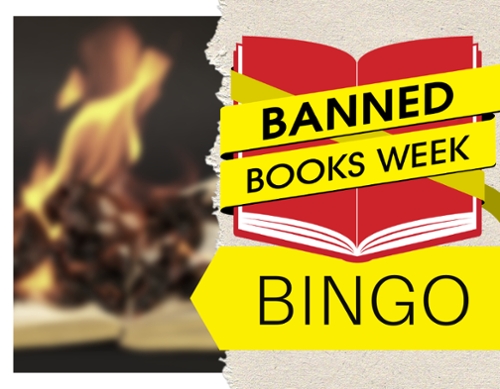 Celebrate Your Freedom to Read

Every September the library celebrates Banned Books Week. The whole book community gets involved in sharing support for the freedom to seek and to express ideas, even those some consider unorthodox or unpopular.

The books featured during Banned Books Week have all been targeted for removal or restriction in libraries and schools. Banned Books Week draws attention to the harms of censorship. We strive to make all books accessible to readers, no matter their topic or content. The whole week celebrates your freedom to choose what you want to read and borrow from the library.

Teens ages 12 - 18 are invited to learn more about the history of banned books by playing rounds of themed BINGO and winning prizes. Use our digital calendar to sign up.

Not sure what Banned Books Week celebrates? Visit bannedbooksweek.org to learn more and check out our displays in the library.
Posted: to Athol Library News on Fri, Sep 9, 2022
Updated: Wed, Sep 21, 2022