PC Doctor October 11, 2022
Have your computer questions answered here! Search the PC Doctor archive or submit a question of your own at info@athollibrary.org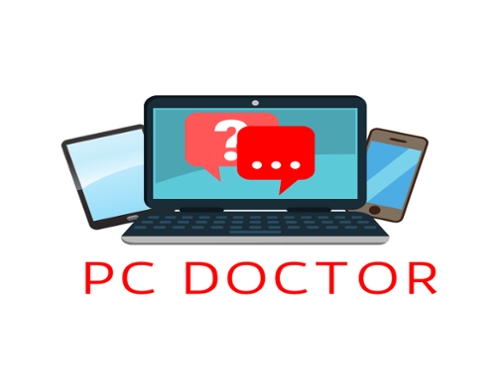 Dear PC Doctor:
My computer's on the fritz and, as a result, I've lost access to my resume. I'm looking for a new job – I really need that resume! Can you help me?
Thank you,
Gen

Dear Gen:
First, I'm sorry that happened to you! Second, there are a few things I can think of that might be helpful to you:
Do you have a paper copy of your resume? Do you have a flash drive? Most printers and photocopiers now have a USB port – You can scan your paper resume and save it on the flash drive as a photo file or PDF. It won't be editable, but you will be able to attach it to an email or print more copies. (You can do this at the library.)
Moving forward, you may want to create a resume that you can save in the cloud. That way, you could access it from any computer that is connected to the internet, even if your computer isn't working. You also would be able to update it as you acquire new skills or need to change the emphasis for different kinds of jobs. This is something you can do at the public computers at any library. Because you're creating an account and saving your work to the cloud, you can log in and continue to edit or print just about anywhere. You won't need your own computer.
There are many options for creating and storing your resume online; you want to be sure to use one that allows you to print for free. There are many that let you do all the work of entering your information but then require payment to print – Don't choose one of those!
If you have a Google account, log into that, choose Docs, and then Template gallery. Scroll down until you see the styles of resumes available. Choose the one that suits your needs and enter your information.
Another excellent choice is Peterson's Career Prep. You can use it, free, courtesy of the public library. Start at www.athollibrary.org. Navigate to the very bottom and select Newspaper Archives and Research Databases. Click on the icon for Peterson's Career Prep. You'll need to create a user name & password, same as with Google Drive. Once you do, you'll have access to professional looking resume templates and a wealth of career advice. In addition, there are many tutorials, including ones on how to expertly craft your resume and cover letter for each job application.
Wishing you well on your job search!
Until next time,
Happy Computing!

Editor's Note: Questions should be directed to PC Doctor, care of the Athol Public Library, info@athollibrary.org or Athol Public Library, 568 Main St., Athol, Mass. 01331, or dropped off at the library.
Posted: to Athol Library News on Mon, Oct 3, 2022
Updated: Wed, Oct 12, 2022