An Evening with Isaac Fitzgerald, author of Dirtbag, Massachusetts
Virtual author visit March 7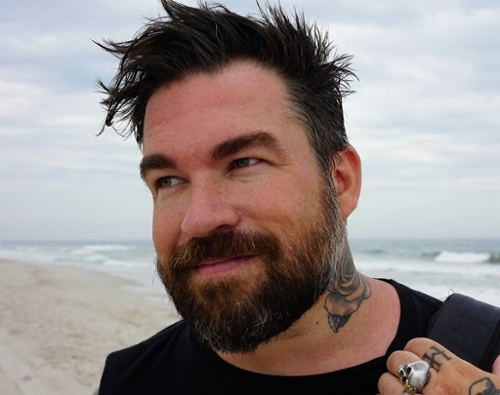 The Reading Public Library, together with The Athol Public Library and others, will host an online event with Isaac Fitzgerald, author of Dirtbag, Massachusetts, on March 7th from 7:00-8:00 p.m. The event will be moderated by Daniel Ford, host of The Writer's Bone Podcast.

Isaac Fitzgerald is the New York Times bestselling author of Dirtbag, Massachusetts. He appears frequently on The Today Show and is also the author of the bestselling children's book How to Be a Pirate as well as the co-author of Pen & Ink: Tattoos and the Stories Behind Them and Knives & Ink: Chefs and the Stories Behind Their Tattoos (winner of an IACP Award). His writing has appeared in The New York Times, The Atlantic, Esquire, The Guardian, The Best American Nonrequired Reading, and numerous other publications. He lives in Brooklyn. Learn more about the author via his website: https://www.isaacfitzgerald.net/

This live online event will be held on the platform Crowdcast. To register, first create a Crowdcast account or sign in with Twitter, Facebook, or Google. After you have signed in, click the "Save My Spot" button and use the password below.

The registration link is: https://www.crowdcast.io/c/an-evening-with-isaac
and the password is: dirtbagmass

The Athol Public Library is hosting this event with a coalition of libraries from throughout the Commonwealth of Massachusetts.
Posted: to Athol Library News on Fri, Feb 24, 2023
Updated: Wed, Mar 8, 2023