Hannford's Community Bag Program
For the entire month of March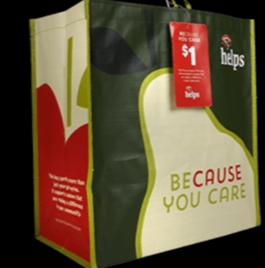 The Friends of the Athol Public Library have been selected to receive donations from Hannaford's Community Bag Program! For the entire month of March, when you purchase a $2.50 reusable Community Bag at the Hannaford located at 150 New Athol Road, $1 is donated to the Friends.

All donations are used to make wonderful things happen around the library, like fun programs for children, teens, and adults, and services, including notary, faxing, and photocopying.

The Community Bags are located on displays around the store and at the checkout. For more information on the Hannaford Community Bag Program, visit hannaford.2givelocal.com.

Thank you for supporting your Friends of the Athol Public Library!
Posted: to Athol Library News on Tue, Feb 21, 2023
Updated: Fri, Mar 3, 2023