Book Launch: Diane Kane, I Never Called Him Pa
Thursday, April 20 @ 5:30 pm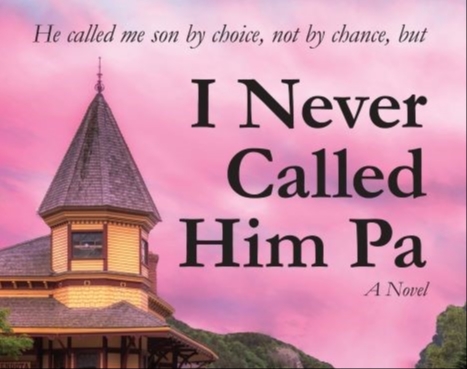 Local author Diane Kane will read selected passages from her new book, talk about her writing process and where she got the ideas for the characters and story. She will also share a little about the process of doing research for historical fiction.
I Never Called Him Pa by Diane Kane is a coming-of-age novel set in the 1950s told in the voice of Henry, a young fatherless boy living on a farm in Northern Illinois with his grandmother, his wayward mother, and the traveler who changes all their lives.
After WWII, the military sent men home on trains. Some never got off. They rode the rails in boxcars, searching for their souls lost to the toils of society or the ravages of war. Ernest, one such man of color, seeks refuge with Henry, Gram, and her daughter Janie on the farm. Their sins and secrets could either drive them apart or bind them together. Take a journey you will never forget in I Never Called Him Pa, by Diane Kane.
Author Diane Kane measures her success by the friends she's made in her journey. Her fiction and nonfiction short stories appear in Red Penguin, Monadnock Underground, and Written Tales publications. Kane is the publisher and co-author of Flash in the Can Number One and Number Two, books of short stories. She also writes public interest articles for Uniquely Quabbin magazine and several newspapers. Kane's first children's book, Don Gateau the Three-Legged Cat of Seborga, published in English, Spanish, French and Italian, won the Purple Dragonfly Award for Caring/Making a Difference in 2020. The sequel, Don Gateau Moves to Vallebona, is due for publication in 2023. Kane published her second children's book, Brayden the Brave Goes to the Hospital, in April 2021 to help children and families with medical issues.
Books will be available for purchase at this event.
Free and open to the public.
Please register by calling 978-249-9515 or at Book Launch: Diane Kane, I Never Called Him Pa | Athol Public Library (librarycalendar.com)
Posted: to Athol Library News on Tue, Apr 4, 2023
Updated: Fri, Apr 21, 2023